Principal's Corner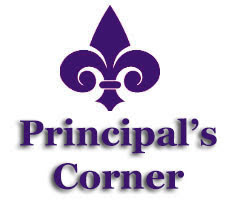 The Superintendent and 4J board members have requested that citizen members of the budget committee talk to members of the community, seek comments, and bring those ideas, concerns, and questions back to the budget committee. Bob Chandler will be at Charlemagne Wednesday morning (2/28) at 8:15 a.m. to solicit feedback from community members in an informal gathering. The main focus is the transparency and clarity of the 4j budget document. Guiding questions include:
–  Do you have suggestions for how the budget can be clearer for parent/community understanding?
–  Is there information missing in the budget document?
–  Where is there confusion in the 4J budget process/document?
We hope to see interested parents this Wednesday at 8:15 am at Charlemagne. Coffee will be provided.
Eric Anderson
Principal
Charlemagne French Immersion Elementary School