First and foremost: a big thank you to everyone for attending and enthusiastically supporting our Mardi Gras Carnival! As it was my very first experience (being a parent of a kindergartener) I couldn't have been more delighted by the turnout for such a fun event. I was amazed by the positive energy and impressed to see so many great costumes and such eager participation in the games and activities.
I want to express heartfelt thanks to the parents who made time to assist Troy Garcia with the Store and covered the busy ticket booths and Swag table, those who helped in setting up, and stayed late to lend a hand with the clean-up. Thank you to the families who brought in delectably tempting baked goods (and a special round of applause to the mavens of the Cake Walk, Louise and Julia). Also, thank you to all the parents, relatives and the volunteers from SEHS, who handled the stations and stayed cheerful all night!
A final 'merci beaucoup' to the incredible teachers and staff of Charlemagne who make our school the incredible learning environment that it is. Until next year!!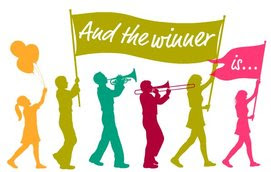 Mardi Gras Event Coordinator
Staffle Raffle Winners:
Mme Elise:  Ruby 5th grade
Mme Michele:  Ruby 5th grade
Mme Wolf:  Becca
Mme Roadman: Hope
Mme Sion:  Ephie 3rd grade
Mme Kim:  Sophie 2nd grade
Mme Ariel: Julian White
Mme Diedrich:  Sophia Grand
Mme Shelli and Mme Jana:  Kylie Smith
Mme Grabowski–Kahlil KG
Mme Pierce–Sabine 5th grade
Mme Bernadette–Lincoln 3rd grade
Mme Courtney–Meredith 3rd grade
Please find PTO Meeting Notes from 2/21 HERE! 
---
Upcoming Events:                                                      
March 4-8th: Classified Staff Appreciation Week
March 6th: Walk and Roll to School Day
March 7th: Science Fair:3pm in the gymnasium
March 11th: Community Night Out at Falling Sky
March 15th: No School: Professional Development
March 25th-31st: Spring Break
---
Classified Staff Appreciation Week:
Classified Staff Appreciation Week is coming up March 4-8th providing us a chance to specifically recognize our classified staff members and all they do to enrich our children's' lives.

Our classified staff includes: Bernadette Conover (secretary), Rob Potter and Brad Elliot (custodians), Veronica Tift (food service/YMCA), Deborah Sinnott (records clerk), Laura Naraguma Muco, Bruno Komps, Lolo Zikpi, Jeanne Walrath, Eric Stanley, and Cynthia Young (Educational Assistants), and our interns Fanny, Victor, Catherine, and Adama.
Please join us in thanking them by donating a lunch item on Tuesday 3/5 and/or a dessert for a dessert bar on Friday 3/8. You can sign up here!
---
Charlemagne OBOB Champions!
The Book Scavengers are 2019 Charlemagne OBOB school Champions!
Congrats to 5th graders, Ellie, Sabine, Nina, Nara, and Ishika for all their hard work. The Book Scavengers will now go on to represent Charlemagne at the regional championships hosted by Thurston High School on March 9.
Thanks for your support this season!
---
Science Fair is Around the Corner!
March is coming up soon, so it's time to work on those science projects! The very fun Science Fair is Thursday, March 7th from 3-6 in the school gymnasium.
Tri-fold boards (to display your project) are available for sale. Put $3 in the box near the office and get your board from Room 1. Sign up forms will go home this week. Please return the registration forms to the folder near the office. The third grade will be selling food and drinks to raise money for their class trip to Canoe Island.
The Science Fair is a great time to view cool projects and be amazed by the creative kids in our school.
· BRING IN YOUR PROJECTS (Wednesday 3:00 pm-4:15 pm and Thursday 7:55 am-10:00 am)
· JUDGING (Thursday 10:00 am- 3:00 pm)
·COME VISIT THE SCIENCE FAIR (Thursday 3:00 pm-6:00 pm)
· TAKE YOUR PROJECTS HOME (Friday 1:45 pm- 3:00 pm)
Want to help volunteer? We can use your help. Please follow this link.
Questions? Please contact: Karen Stapleton & Charis Allenbaugh at
---
Falling Sky hosts our March Community Night Out – Monday, March 11th
What will you be in the mood for…Wood-fired pizza? Mouth-watering deli sandwiches? Pub food? You can find these satisfying options at Falling
Sky Brewing's three unique locations.
Make plans to meet Charlemagne friends and family at our next PTO Community Night Out fundraiser on Monday, March 11th! Present our flyer, and Falling Sky will donate 25% of your bill to Charlemagne PTO. See you at the UO EMU (= pizza), 1334 Oak Alley (= brewpub) or 790 Blair Blvd (= delicatessen).
Hope to see you all there!
---
4J Bond Update: Learn What's Next & Help Shape Future School Design
Thanks to voters' overwhelming approval of the school bond measure in November, our school district has new school buildings and other improvements in our future! The bond measure will fund improvements at every 4J school and new buildings for three aging schools: North Eugene High School, Camas Ridge Elementary School and Edison Elementary School.
Come hear about the school design and construction process, get answers to your questions about what to expect, and learn how to stay informed and engaged as each of the upcoming school replacement projects is underway.
North Eugene High School: Monday, March 4, 6:00 p.m., 200 Silver Lane

Camas Ridge Elementary School: Wednesday, March 13, 6:30 p.m., 1150 E. 29th Ave.

Edison Elementary School: Tuesday, March 19, 6:30 p.m., 1328 E. 22nd Ave.
Join In: School Design Vision & Values Workshops
In March and April, families, staff, neighbors and other community members are invited to engage in community workshops to help shape the design of 4J's new schools. Food, childcare and Spanish interpretation will be provided.
Four workshops with the same format will be held around the district in early March. Join us at the one that is most convenient for you, and participate in one of the five design areas: Safety & Security, Sustainability & Resilience, Equity & Accessibility, Health & Wellness, and Teaching & Learning. Participants are invited to continue the process at two additional workshops in April.
First Stage
Thursday, March 7, 5:30–8:30 p.m., North Eugene High School, 200 Silver Lane

Monday, March 11, 5:30–8:30 p.m., Roosevelt Middle School, 500 E. 24th Ave.

Tuesday, March 12, 5:30–8:30 p.m., Arts & Technology Academy, 1650 W. 22nd Ave.

Thursday, March 14, 5:30–8:30 p.m., Cal Young Middle School, 2555 Gilham Rd.
Second Stage
Thursday, April 4, 5:30–8:30 p.m., Roosevelt Middle School, 500 E. 24th
Third Stage
Tuesday, April 16, 5:30–8:30 p.m., North Eugene High School, 200 Silver Lane
Please join us! Your insight and input will help make 4J's new schools the best facilities they can be for our community.
For more information visit www.4j.lane.edu/bond.
---
Flex-a-tom-i-cal Dance Concert:
Saturday, March 23, 2019 at 7:00 PM
Announcing flex Studios sixth annual benefit dance concert FLEX-A-TOM-I-CAL, at Lane Community College Ragozzino Performance Hall. This human anatomy-themed dance concert will take the audience on an interactive, physical and metaphysical ride through the human body.  flex Studios is excited to present additional elements such as spoken word, video, live music and photography to incorporate a multimedia artistic experience for our audience. This is a family-friendly event.
All proceeds will be directly donated to the amazing
local non-profit, Community Supported Shelters.
In the process of working with Community Supported Shelters, it is clear that this show is about much more than the human body but includes humanity itself.
– Owners & Directors of flex Studios,
Angela Dunham & Lindsey Shields
---
Message from the Library:
During the week of March 4th your child may receive a library notice regarding overdue books.  If your child has overdue books please return them to the library or pay the assessed fines to Bernadette in the office.
Need financial assistance with fines? See Bernadette in the front office.
If there is an error in the notice, please let us know in one of the following ways:
If there is an error in the notice, please let us know in one of the following ways:
Library Dropbox:
This will be located outside the library.  Let us know your child's first and last name, teacher and the error.  For Example "John Johns/3rd Grade; Paid fines – $20 to the office. Please remove fines"
Email the Library:
Email the library at charlemagnelibrary@4j.lane.edu.  Let us know your child's first and last name, teacher and the error.  For Example "John Johns/3rd Grade; Paid fines – $20 to the office. Please remove fines"
Questions:  email the library at charlemagnelibrary@4j.lane.edu
We are working very hard to update the current records.  Thank you for your assistance and patience while we work through our records.  We really appreciate it. Merci!
---
Community Spotlight: Internet Safety Presentation @ March PTO meeting 3/21 
Please join us for a special presentation on 

Internet

 

Safety

 from
Ophelia's Place March 21st from 6:30-8pm in the Charlemagne
cafeteria. 
This presentation is geared at supporting parents in creating a healthy structure for their children around safe internet use and healthy social media interaction. Presentations include information and discussion to address the following:
Ø  Learn digital citizenship tips; discuss the importance of a positive digital footprint.
Ø  Examine the prevalence of online predators, exploitation and blackmail risks.
Ø  Consider photo sharing, safety and location features.
Ø  Discuss social media image construction and pressure it can create for youth.
Ø  Define cyberbullying and examine its impact.
Ø  Clarify appropriate reporting steps.
Ø  Learn about youth advocacy tools and strategies to educate and support youth.
If you are interested in attending, please take a minute to answer
---
Opportunities for Supporting Charlemagne:
---
Spring Soiree:
Save the date o
ur annual Soiree will be
Friday, April 12, 2019
We need our community support to make this event a success.
We are currently seeking:
*Volunteers to help lead sub-committees
*Business sponsorships

*Goods or service donations from your business

All donations are tax deductible. Our fundraising dollars support classroom assistants and interns. These assistants reduce the student to teacher ratio, provide additional support for students, and share French culture.


Please contact our event lead coordinator Mara Gregory to help support this event.
Merci!
---
Additional Volunteer Opportunities
PTO Class Representatives:(Mme Sion, Mme Kim, Mme 

Anou

, Mme King, Mme Jana, Mme Grabowski)

Soiree Procurement Team

Esprit De Corps Team: Help coordinating upcoming classified staff and teacher appreciation weeks 
---
Bring the Immersion Experience into your Home:
Host an Intern!
&a
Hosting is an amazing experience that enriches
your family as well as our school! Thank you to Gromsruds for hosting Isabel last year. We are still looking for one more host family for the end of this year as well as host families for next year.  If you have any questions and would like to host please contact us!
Host Family Coordinators for the Charlemagne Intern Program
Olivia Hardin, Helen Jetter
& Cynthia Stenger Riplinger:
---
Direct Drive Continues:
Thank you to everyone who has made a contribution to our direct drive this past month. To keep our work going, in this season of giving, we hope you will consider a generous donation to the Charlemagne PTO, our non-profit
organization. Your contribution ensures an outstanding experience for every French Immersion student from kindergarten to 5th grade.
All of the funds we raise from the Charlemagne PTO goes to directly subsidize staffing needs. 
Our campaign will run throughout the year. 
Consider donating once or monthly to support our efforts to maintain our current student to staff ratios. 
Your tax-deductible donation can be made in two ways:
• Go online to https://squareup.com/store/charlemagnePTO.
• Send a check to Charlemagne PTO at the school: 3875 Kincaid Street, Eugene, OR., 97405.
For your records, our tax ID number is 46-1825220.
We recognize not every family can contribute equally to a direct drive request. We also know our families give in other equally important ways and are grateful for the time spent in classrooms and at community events. We recognize all types of support are necessary and valuable to the success of our school!
---
Participating 
eScrip

 Retailers:

While shopping this holiday season please consider supporting these businesses as they will donate a percentage of your purchases to the school. This is free money for our school of the purchases you already are making. All you need to do is to sign up and keep your information up to date.