PTO Meeting Tonight, Tuesday, Sept. 22
An eagle-eyed parent noticed we had the wrong day for the PTO meeting in our e-news headline this week.
To clarify: our first PTO meeting of the year is tonight, Tuesday, Sept. 22 at 6:30 p.m.
Come and hear an update from principal Eric Anderson on our facilities and  goals for the year. We will also have committees that will address upcoming events and time for your questions.
Click here for the agenda for tonight's meeting.
There is free childcare available including siblings as long as they are potty trained.
Sorry for the confusion and we hope to see you tonight.
---
Upcoming Events
Sept 22: TAG parent meeting 5:30 p.m.
Sept. 22: PTO meeting 6:30 p.m. – Library
Sept. 30: Site Council, 3:15 p.m.
Oct. 8 and 9: No School – Professional Development/Inservice Day
---
Charlemagne Swag is Back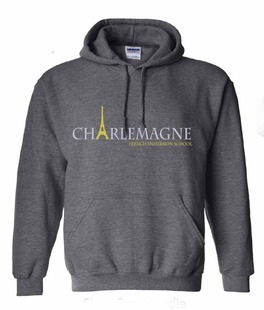 Pre-order your school tee-shirts and sweatshirts.
All tee shirts are $15 (one color print front and back).
All sweatshirts/hoodies are $30 (two color print front and back).
The tee-shirts will be American Apparel soft cotton tees this year. The sweatshirts are by Gildan (by popular demand).
Return the form with your check, made out to Charlemagne PTO and marked with your child's name and 'SWAG,' to the office by Friday, Oct. 2. This will allow time to print before the chilly weather.
For questions and more info, call Constance Van Flandern at 917-721-4401.
---
We Need Your (Kid's) Pants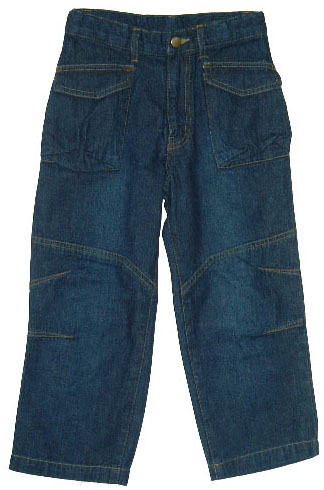 Bernadette reports that we're low on both boys and girls pants and underwear in the office (for when kids have accidents or get wet and need a change of pants).
Please return any items your own children may have borrowed from school and donate any extras they've grown out of. No shirts, please.
---
Young Rembrants Drawing Class

The fall season is one of the most colorful times of the year. In a Young Rembrandts drawing class, we'll capture all of those colors and more in our fabulous drawings.
Our rainbow giraffe seemingly captures the entire spectrum of colors in a very stylized drawing. A fun drawing of cartoon worms and apples will teach our students how to properly color with colored pencils. We'll also take an imaginary journey to Paris as we draw the famous Eiffel Tower.
A creepy drawing of a haunted house captures the fun spirit of the season. All this and more await your artist in a Young Rembrandts classroom.
---
Science Exploration and Art Class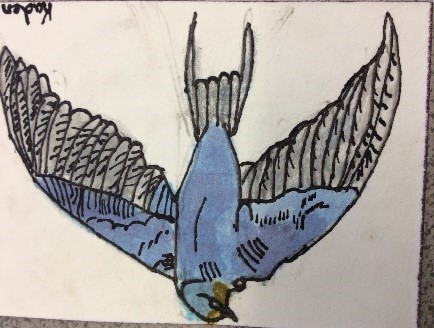 Students can have FUN after school and gain academic skills, while learning science through art with . . .
1.5 hour classes each week for $15 per class fee+ $10 materials fee/ session
6-8 week sessions all year, continuous enrollment
Small class size (15 max) offering in depth discoveries • Individualized learning, and curriculum
Taught by a credentialed science teacher, naturalist, & environmental educator
Natural history, ecology, field studies, entomology, zoology, physics, chemistry, student chosen topics, and some surprises too
Natural science Illustration, water coloring, textile & recycle art, and much more
Grades: 1-5
When: Fridays, noon-1:30 p.m.
---
Eugene Math Circle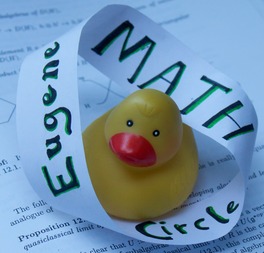 The Eugene Math Circle at the University of Oregon will continue its weekly sessions for elementary, middle and high school students. We invite students who enjoy math, like solving challenging problems and want to learn exciting topics that are normally outside the school curriculum. The Math Circle leaders are members of the Mathematics Department.
The program begins at the end of September and runs through the end of May – check the website for the exact dates.
The EMC elementary continues with two classes:
Elementary I will meet at 5:00-5:50 pm on Thursdays – recommended for 2-3 graders.
Elementary II will meet at 6:00-6:50 pm on Thursdays – recommended for 4-5 graders.
All sessions meet at the UO campus – the classrooms will be announced later.
Fee for participation is $100 per term. Financial aid is available and admission is need-blind.
---
Fall After School Golf and Tennis
All levels K-6 are welcome whether you are brand new, or you are trying to earn your next TGA color level.
TGA brings the golf course and tennis court to you, making it convenient and affordable to learn and play golf or tennis right on your school campus in a fun and safe environment. All equipment is provided. Financial aid is available.
Tennis – Wednesdays 2:55-3:55 p.m.
Golf – Fridays 12:15-1:15 p.m.
Location: Charlemagne playground/field
---
Fall Coyote Kids
Fall Coyote Kids begins the week of Sept. 28.
Grade: 1-2 and 3-5.
When: Once a week every Thursday at your school.
Time: As soon as school lets out for the following two hours.
Pick up is at the school.
Register: http://CoyoteKids.net – or call 541-937-KIDS for questions. Cost: $277 for a four month session. Scholarships and Payment Plans are available.
---
Treetop Academics After-school Science Class
Treetop Academics After-school science classes will be offered once again at Charlemagne!
Classes will be offered on Mondays from 2:45-4:15 beginning Oct. 5 for children in grades 1-5. Click here for the flyer for this fall's class or visit www.treetopacademics.com for more information and to register.
---
Fall After-School Programs at the Salmon House Writers Workshop
Do you have a student who loves to tell stories? Check out Wild Imagination Group for Elementary Schoolers This group is all about fun and discovery of the wonder of words. Sessions include action packed word-play, oral and written storytelling, exploration of poetry, engaging crafts, and games.
Meets Thursdays from 4 p.m. to 5:30 p.m. beginning Oct. 1. Classes meet once a week for 8 weeks.
Tuition is $95 per student. Space is limited. Sign up at salmonhousewriters.com or call (541) 326-6112.
---
Have some news to share?
Do you have news to share with the Charlemange community in our enews, Facebook page or website? Please email us with articles by Thursday at 5 p.m. to be included in the following week's news.
---