Principal's Corner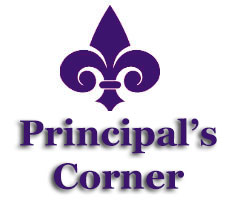 I am excited to report that the school district has added a .5 FTE toward our staffing for the 2015-16 school year. This frees up $55,000 of fundraising money toward other needs for our school.
I would like to thank Bob Chandler who helped advocate with the district to get the increased funding. The PTO executive board will meet this week to prioritize our educational needs and determine how we will allocate the PTO raised funds to best support our students.
Sunday evening was the French Immersion high school graduation. I wish you all could have listened to the student speeches about the superiority of the academic program and the relational strengths of the cohort model. We are fortunate to be part of such an exceptional K-12 program.
Have a great week,
Eric Anderson
Principal
Charlemagne at Fox Hollow Elementary School
---
No School Friday, Field Day Volunteers Needed
What a great Trot de France on Friday! The kids had fun and the weather was great. Thank you to Shadi Miller, Mindy Steury, Alyssa Wagner, Jeremy Piger, Noah Parsons and all the other parent volunteers for putting together this important fundraiser. Don't forget to turn your donations in this week.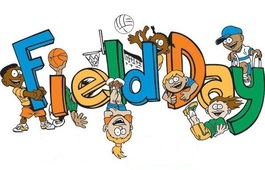 Next Wednesday is our last day of schooland we'll have field day. We could use some parent volunteers for setup, assisting with events and clean up. If you are able to help, please contact Leslie Pelinka at lpelinka@gmail.com. It's an early release day — school ends at 11:30 a.m. and we don't serve lunch that day.
A big thanks also goes out to Julie Kim for a wonderful talent show last week. The kids had fun and did a wonderful job.
Reminder, there is no school on Friday so that teachers can finish up their grading for the year.
Please see information below about a Garden Party and a fundraiser for Canoe Island.
Thank you everyone and have a great week,Gina Thompson & Melissa Gomsrud
PTO Co-Chairs
---
Upcoming Events
June 3 – Garden Party

June 5 – No School – Grading
June 8 – 5th Grade Promotion
June 9 – Canoe Island fundraiser at Yogurt Extreme
June 10 – Last Day of School – early release 11:30 a.m. No lunch
---
Garden Party, Wednesday, June 3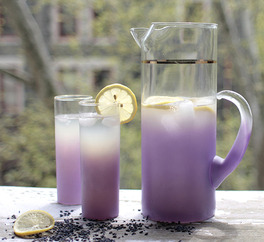 Say goodbye to Fox Hollow and hello to summer.We'll have snacks, games, and music. Try fresh homemade lavender lemonade or have an ice cream cone. Win an heirloom tomato start or other garden prizes.
Wednesday, June 3, after school until 4 p.m.
---
Canoe Island Fundraiser, June 9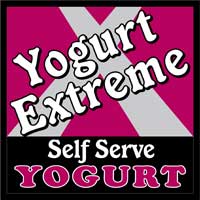 Cool down with some frozen yogurt at Yogurt Extreme on Tuesday, June 9 from 11 a.m. to 10 p.m. and support next year's 5th graders going to Canoe Island.
Click here for the flyer and Charlemagne will receive 25% of your purchase.
---
Saturday Playground Socials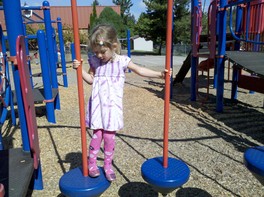 Incoming kindergartners and new families, please come to our monthly Charlemagne Saturday Playground Socials.Come and meet fellow kindergartners and their families each third Saturday of the month at the Charlemagne playground. We'll have at least one Charlemagne returning family there to answer questions about your new school. It's a great opportunity to make connections with future classmates and to feel more comfortable with the campus.
They're happening each third Saturday of the summer months, plus an extra social on the last Saturday in August for the entire school. Hope to see you there.
10 a.m. – Noon
June 20
July 18
August 15
August 29
Please note that the school buildings (and restrooms) are locked and will not be accessible.
June and July playdates will be held at the current Charlemagne location.
August playdates will be at our new location at Parker, 3875 Kincaid Street
---
Cross Country summer camp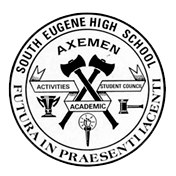 South Eugene Cross Country is hosting a summer running camp for kids in grades 1-8 this August 24-28.This is a fantastic opportunity to learn more about the great sport of running while having a blast and getting some great exercise.
All campers get to participate in fun, age-appropriate activities – including relays, obstacle courses, running technique training, yoga, and more – and everyone finishes off the week with a very exciting (and entertaining) cross country race.
Camp runs from 9 a.m. to noon and the cost is $55 per camper, with a family rate of $45 per camper (2 or more participating siblings).
For more information and to register, visit http://southeugenexc.github.io/. Feel free to email sehsxccamp@gmail.com if you have any questions.
---
Host an Amity Intern for 2015-16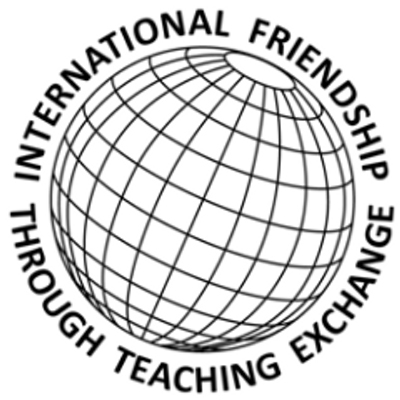 Charlemagne will have 3 french native educational Interns from Amity Institute this fall for the full 2015-16 school year.Hosting our interns is a key factor in the program's success. Host families play a key role in shaping our intern's views on American family life and education here (they are all studying to become teachers). They also become short term family members who can become lifelong french native friends.
For next school year we'll need a minimum of 9 host families to volunteer to host an intern for about 12 weeks. This is an exciting opportunity to have your children really connect on a daily basis with a native french speaker and learn more about french culture, like cooking, at home.
All interns have excellent English skills so communication with non french fluent families will not be a problem.
Our inaugural program this year was a huge success. Our interns, Nathalie Starczak and Kressyzia Boodhoo, were tremendously successful in supporting french language studies in the classrooms, lending much needed support to our faculty, running an enrichment program after school, and helping students to understand french culture close up. We are grateful to all of the wonderful families who hosted them and enriched the interns' experience living in America. We will be sad to say au revoir in June.
If you are interested in hosting one of our new interns, please read the information about the Amity Intern Program and requirements below. Email or call Constance Van Flandern, Amity Intern Family Host Coordinator, at 917 721-4401 or supergenius66@yahoo.com, if you have any questions or would like to put your name on the list to reserve a specific intern time period (Fall Term Sept-Dec, Winter Jan-March, Spring April-June).
Host Families provide:
A private room
Three meals a day, including a sack lunch on school days
Transportation to & from school
For more information on host families' responsibilities and expectations, visit theAmity Institute website.
---
Have some news to share?
Do you have news to share with the Charlemange community in our enews, Facebook page or website? Please email us with articles by Thursday at 5 p.m. to be included in the following week's news.
---