Principal's Corner
We received great news regarding our staffing allocation for the 2015-16 school year.
Charlemagne was allocated 11.5 FTE, meaning that we are only .5FTE short from being fully staffed and we need to fundraise less then previous years to keep two teachers per grade level (we'll have two full-day kindergarten classes next school year). We also received more classified (educational assistant) staffing hours then last year.
The minutes from the PTO meeting with detailed staffing information will be emailed to you soon. A quick synopsis is that our fundraising goal of $110,000 will cover the .5FTE to maintain two teachers per grade level, three Amity Interns, and additional classified time for another educational assistant in 1st grade. Last year, Charlemagne parents and friends raised $146,000 to ensure no classes were blended and we maintained our level of educational assistant support and added two Amity Interns.
Eric Anderson

Principal
Charlemagne at Fox Hollow Elementary School
---
Welcome Back and Auction Update
Welcome back from Spring Break! We are excited to be back and are amazed that the Charlemagne Soiree is right around the corner!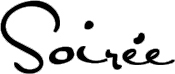 Here is a current update from our fabulous Auction Committee:
Our third annual Charlemagne Soiree will take place Friday, April 17 from 6 to 11 p.m.
FREE child care will be provided at the school during the event until 10 p.m. (no kids in diapers please). Just email or sign up in the office if child care is needed as we provide pizza & need a head count.
Here is some Auction info & a listing of a few of the exciting Auction items (more will be featured each e-news):
Buy your tickets online now. Tickets are $30 & include dinner & dancing at the end of the Auction from 10-11pm. Invite friends, neighbors & relatives. We guarantee it will be a fun time for a great cause! https://squareup.com/market/charlemagnePTO/ticket
Tickets will be sold after Spring Break at school in the office & after school. Online purchasing is quick & easy. You won't get a physical ticket but we will have a packet for you when you check in.
Wine Wall donations are needed! This is a fun event at the Auction but requires a lot of bottles. We are encouraging wine donations to start at $15/bottle. We will be collecting donations after school in front of the breezeway & in the office PTO room. If you purchase wine at Sundance Wine Cellars on Hilyard they will give you a 15% discount and hold the wine for us to transport for you the day of the event.
There is a box in the PTO Room in the office to drop off donations.All donations are gladly accepted from a gift certificate for a basket of homemade cookies, to a weekend at your beach house, to a gift certificate for a service. If anyone has Duck Tickets to any events they are always a huge hit! Please bring your donations in by April 10th.
Each class has a wonderful parent that is coordinating a Class Package for our Live Auction. Please look for their email & contact them to contribute. ANY amount or item is appreciated. It all makes a difference.
We need 18 wonderful desserts for the Dessert Dash the night of the Auction. Do you or a friend love to bake? Please contact Koa at koa@fodorandassociates.comif interested in baking one.
Items this year:
Beach Weekends: (Old Town Florence with gallery gift certificates, restaurant certificates, etc.)
Otter Rock (gift certificates for restaurants, passes to museums, etc.)
Yachat's condo (with sand board rental, grocery gift card, etc.)
Kids' parties: Duer's ATA Martial Arts or Kick City Sports Park, Swim Party at Tamarack, Movie Night Outside at Charlemagne, & back by popular demand-both the Star Gazing Party at Tugman Park & the Slumber Party at school!
A few more Silent Auction items to get you planning & inviting friends: Disneyland Passes for 4, Great Wolf Lodge getaway, Summer Fun Packages & so much more.
Our committee is working hard to make this a fun & successful evening.
Please contact JoAnn at jo.hoffman@comcast.net if any questions or contributions. Thank you! See you there!
In order to be a different week than the Charlemagne Soiree, April's PTO Meeting will be on Tuesday, April 21 from 6:30 to 8pm. We will be holding elections for next year's Executive Board at the April PTO Meeting.
If you are interested in a more involved role in PTO and/or would like to Chair a Committee, please contact Melissa at mmgoms@yahoo.com or Gina at gmt0204@gmail.com.
If you would like more information about serving on Charlemagne's Site Council please contact Shannon Tom or Eric Anderson.
Also, please read below about the many after-school clubs starting in the next couple weeks. Plus, Camp Rigolo information and sign-up is here as well as opportunities to host foreign exchange students!
Thank you everyone and have a great week!
Gina Thompson & Melissa Gomsrud
PTO Co-Chairs
---
Upcoming Events
April 17 – Silent Auction
April 21 – PTO Meeting and Executive Board elections, 6:30-8 p.m.
April 23 – Science Fair
---
Science Fair, April 23
The Charlemagne Science Fair is a fun opportunity for students to explore topics in science, learn basic scientific methods and present their own project. The Science Fair is open to allgrades. Projects are not judged – this is meant to be a fun event to display every student's project for all to enjoy! Each entrant will receive a certificate and they can be interviewed about their project if they wish.
Now is a great time to get your student thinking about a topic or question for the Science Fair.
For more information, visit the Science Fair section of our website or contact Carey Norgaard and Christy Sheerin at charlemagnescience@gmail.com.
---
Treetop Academics After School Science
Mythbusters for Kids!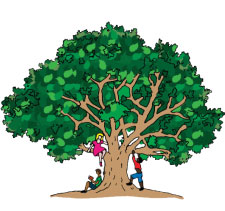 Mondays, 2:45-4 pm
March 30-June 8
Location: Room 1
Cost: $125
Does buttered toast always land buttered side down? Can a sunken boat be lifted to the surface with ping-pong balls? Can you win it in a minute? These are some of the questions we will just have to test to find out! In this class we will apply the scientific method to popular experiments and investigative questions. Each week we will explore a different myth, theme or investigative question with accompanying experiment. All classes are project-based, hands on, and student-centered with opportunities for students to explore, theorize, and apply the principles using the scientific method. We believe in offering  science classes for elementary students that are academically challenging, entirely thought provoking, unique, and fun!
For All Treetop Academics programs, please register for classes using the registration form here or by going to www.treetopacademics.com for the online version.
---
After School Golf and Tennis Starts in April
All levels K-6 are welcome whether you are brand new, or you are trying to earn your next TGA color level. TGA brings the golf course and tennis court to you, making it convenient and affordable to learn and play golf or tennis right on your school campus in a fun and safe environment.
All equipment is provided. Financial aid is available. Sign up today atwww.playtga.com/soregon
Tennis – Wednesdays 2:55-3:55pm
Golf -Fridays 1:40-2:40pm
Location:  Charlemagne playground/field
---
Math Minds-M squared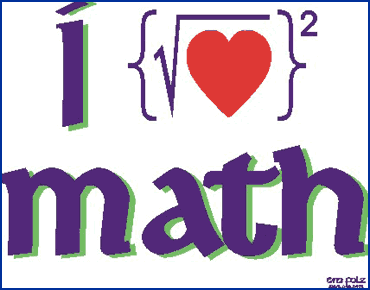 New club coming to Charlemagne, starting Friday April 3.
1:30 – 2:45 p.m., Room 7
April 3-May 29 (No school on May1)
8 sessions
Cost: $90 (cost includes $10 materials fee)
Teachers: Carol Warren and Beth Casper Curriculum Developer and periodic teacher: Micah Warren, PhD Mathematics
We encourage all students to join Math Minds (M squared); however the club will largely be centered around girls and exposing them to female role models who have achieved in math or math related fields (specifically computer science). We hope to foster girls' long-term interest in both mathematics and math related fields.
Contact Carol Warren at carolwarren78@gmail.com for registration information or if you have more questions.
---
Yoga Classes on Thursdays

Yoga stretches the body, imagination stretches the mind. Imagination Yogay is a fun, creative way to introduce your child to the many benefits of yoga. Imaginative adventures and inspired games help your child reach the goal of 60 minutes of physical activity every day.

Thursdays, April 9-May 28
2:45-3:30 pm
Cost: $100 for an 8-week session, scholarships available.


Click here for the flyer or register online at www.yogaeugene.com. Email chelsea@yogauegene.com for more information.
---
Camp Rigolo 2015, July 20-24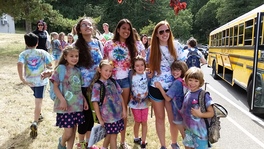 Fun, French, and Fabulous
Secure your spot, space is limited, enroll in the office ASAP
This year's theme is
Capture the Flag – Attrape le drapeau
Five days filled with outdoor and indoor fun while speaking French at Fox Hollow Elementary School on Mahalo Drive!
Show and skits by the counselors
Petting zoo
Music, art, & crafts
Group games, water games, sports,
Demo by "Best Martial Arts"
Magic Show
IHS French Counselors and more … surprise, surprise
Campers: All grades accepted, even incoming Pre-K for September 2015 and currently 5th graders that are graduating from FH in June 🙂
Dates/Times: July 20-24, 9am-3pm
Cost: $185 per camper Sibling discount, $155 per child for two or more siblings 🙂
After-care available M-TH, from 3-5:45pm
Minimum payment of $100 is required with the application
Balance is due preferably by June 11 or on the first day of camp, July 20!
If you have any questions, please call Barbara Walraet, Camp Coordinator at 541-689-2347, or email at bzcolibris@me.com
---
Host Families are Needed: Got Room?
Nacelopendoor.org, a non-profit corporation for student exchange, is looking for host families to participate in promoting international exchange. www.nacelopendoor.org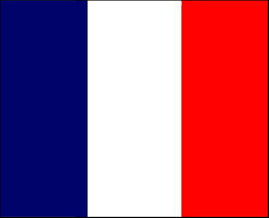 French High School Age Students Fluent in English
July 10 – July 31, 2015 OR July 31 – Aug 21, 2015
Full immersion homestay, no school
Spanish High School Age Students Fluent in English
July 10 – July 31, 2015
Full immersion homestay, no school
2015-2016 Academic School Year
High School age students coming from many different countries for one semester or a full school year need loving and caring families to host them.
Who can host?
Families willing to include the student into their family life
Families with or without children
Families whose grown children have left home
You, I and your next door neighbor?
For more information, contact: Sandra Chavez, Local Coordinator 541-543-5790 or sansandy3@hotmail.com
---
Have some news to share?
Do you have news to share with the Charlemange community in our enews, Facebook page or website? Please email us with articles by Thursday at 5 p.m. to be included in the following week's news.
---