Principal's Corner
Congratulations to Michele Jensen for being nominated as A Champion in Education. The ACE awards ceremony will be held this Tuesday evening and we all know she deserves to win!
This Friday is a no-school day for students and a teacher professional development day. Our staff will be trained on the new language arts curriculum adopted by the district. We are very excited to have new, and updated, curriculum to support the needs of our students.
Specific advantages of the new curriculum: aligned to the new Common Core State Standards, includes non-fictional text, integrates technology and differentiates curriculum for a wider range of students including TAG.
Eric Anderson
Principal
Charlemagne at Fox Hollow Elementary School
---
Thank you all for a great Science Fair
Dear Families,
Wow! Science Fair was super fun! We hypothesize an explosive chorus of thanks should echo around the school for Carey Norgaard, Christy Sheerin, and all the Science Fair Team!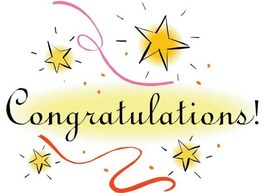 We would like to add a big CONGRATULATIONS to Mme Michele for a well-deserved nomination for A Champion in Education, ACE, Award! We would like to add that Charlemagne will be well represented on Tuesday evening as Eric Anderson has also been nominated!
Thank you everyone and have a great week!
Gina Thompson & Melissa Gomsrud
PTO Co-Chairs
---
Upcoming Events
May 1 – No school
May 4-8 – Teacher Appreciation Week
---
Thanks for a great 2015 Science Fair


Thank you Charlemagne parents, students, teachers and staff for making the 2015 Science Fair a success!
There were nearly 100 participants this year, and 77 projects on display.
We especially want to thank Jason Aulicino of Treetop Academics for donating his time again this year to present the scientific method (and his cool weather balloon project!) to every Charlemagne classroom.
We'd also like to thank all the parents who helped with setting up, cleaning up and registering and interviewing students. The fair could not have happened without your help.
Thanks to all for helping to cultivate scientific curiosity in our Charlemagne students!
Christy Sheerin and Carey Norgaard
---
Young Rembrandts Cartooning Classes
It's ti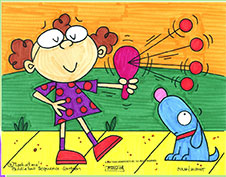 me for Cartooning! Come and learn a new style of drawing that emphasizes humor, expression, and action. Parents can look for increased attention to detail, fine motor skills, creativity, and confidence.
Thursdays, 2:45-3:45 p.m.
May 7-28 (4 weeks)
Room 9 Annex
Cost: $36
Enroll online or call 541-357-7578 for more information.
---
Camp Rigolo 2015: July 20-24
Capture the Flag!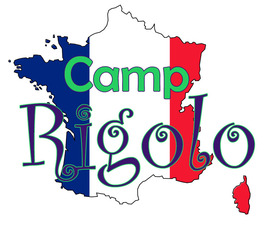 French Immersion camp filled with indoor and outdoor games, sports, crafts, water games, tie-dye, a petting zoo, a martial art demo by "Best Martial Arts", a forest and wildlife presentation by "Cranium", a magic show, skits by the counselors and more…
Camp hours: 9 a.m. – 3 p.m., M-F
Where: Charlemagne at Fox Hollow Elementary School (5055 Mahalo Drive)
After-care available M-TH until 5:45 pm
Cost: $185 per camper, $155 for siblings
Applications available in the office. Sign up now.
---
Teacher Appreciation Week, May 4-8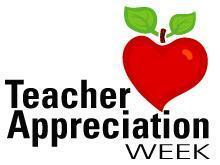 Teacher Appreciation Week is our chance to show the staff how much we support them! We need your help with bringing breakfast treats on Monday, sending your student with a flower for the Merci Bouquet on Tuesday, and with the All Staff Appreciation Luncheon on Thursday, May 7.
Please sign up online at signupgenius
Thanks!
-Esprit de Corps
---
Charlemagne Talent Show, May 27
Calling all singers, dancers, jugglers, actors, gymnasts, comedians, magicians, musicians, martial artists, pogo stick dancers, puppeteers, finger shadow artists, and performers of all types!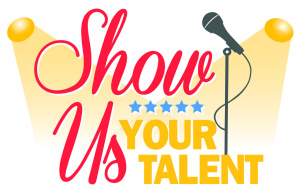 Plans are in the works to have the annual Charlemagne Community Talent Show on Wednesday, May 27, from 6-7:30 pm.
Signup sheets will be available in the office at the beginning of May and due by May 15 with dress rehearsals on May 19 and 20 after school. So have your kids start planning their solo and ensemble debuts!
We also need parents volunteers to make it happen so please sign up at http://www.signupgenius.com/go/20F0F4FA8A62CABF85-the2015/.
Feel free to contact Julie Kim at safra76@hotmail.com with any questions or suggestions.
---
Sign up for eScrip
Please take a moment to sign up for eScrip, the store loyalty program that gives a percentage of your purchases back to Charlemagne when you sign up your credit, debit, or store loyalty cards.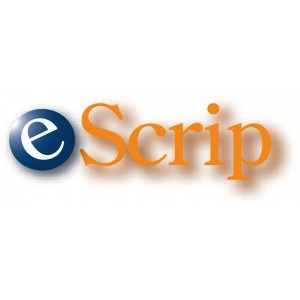 Market of Choice donates up to 4% of your purchases and Safeway, local restaurants and online shopping vendors also participate. Last year, at Market of Choice alone, we were able to bring in an extra $3,713; with more enrollment, we could see that number double. It is secure, a one-time setup, and participants do not even need to live in Oregon to earn money for the school.
So encourage your friends, neighbors, and relatives to support Charlemagne in this way.
And if you are already signed up, please take a moment to update your account and make sure your current credit/debit cards are registered.
To register or update your account, go to http://www.escrip.com.
---
Little French School Summer Camp

Weekly Summer Camps with The Little French School at Lane Community College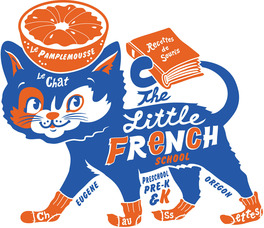 The Little French School is now enrolling in week-by-week camps for summer 2015. Camps will run from June 22 through August 21 and are open to students ages ~3-8. The small group camps are French-supported, designed to accommodate local French immersion students and give them a place to practice their French while learning, playing and having fun in the sun. LFS alumni as well as new friends are welcome!
This year's camps will have fun themes like Dinosaur Dig, Creepy Crawly Things, Magical Creatures, Messy Camp, Let's Build It, Scientific Explorers, and more! Sign up for one week or many, according to your schedule.
Care is available until 12:30, 2:30, or as late as 5:30 pm, Monday through Friday.
Summer students will enjoy the beautiful learning space and fabulous, natural outdoor play area in one of LCC's early childhood buildings, as well as lots of activities, games and projects designed to engage them in all the fun that summer has to offer.
Please visit http://littlefrenchschool.org/summer to learn more or sign up!
---
Have some news to share?

Do you have news to share with the Charlemange community in our enews, Facebook page or website? Please email us with articles by Thursday at 5 p.m. to be included in the following week's news.
---