Principal's Corner
Thank you to all the families that contributed to make the silent auction a great success. It was a fun night and productive evening.
I would like to introduce Anou Hampshire as our new kindergarten teacher to work along side of our fantastic Elise Salmond.
Born and raised in Eugene, Oregon, Anou had the unique opportunity to attend Fox Hollow French Immersion, now Charlemagne. She continued the program through South Eugene and the International High School. During her grade school years she not only became fluent in French, but also gained an international perspective and drive to see other parts of the world.
After high school, she attended the University of Washington in Seattle, studied abroad in France and received an undergraduate degree in French language and literature. Anou returned to Eugene and worked as a bilingual instructional assistant at Charlemagne Elementary until France beckoned her again.
She moved to Montpellier where she taught English to a diverse group of elementary students. In France, she found teaching to be challenging and rewarding, which led her to graduate school at Pacific University. Earning a Masters in Teaching with ESOL and French endorsements, she was the first graduate to complete her student teaching at Nido de Aguilas International School in Santiago, Chile.
Returning to Eugene, she was an assistant to 6th grade French Immersion students and co-taught French I at Roosevelt Middle School. For the past 3 years, Anou was one of the pioneering teachers at Le Monde Immersion Charter School, the first public French immersion elementary school in Portland.
Anou loves to share with students her travels throughout Europe, Japan, Morocco, and Chile. Her travel and teaching experiences have led her full circle from immersion student to teacher.
Anou is looking forward to being back in Eugene with her growing family and to be part of the Charlemagne community once again.
Eric Anderson
Principal
Charlemagne at Fox Hollow Elementary School
---
Auction Soiree on Friday!

Dear Families,
We had a very successful silent auction on Friday night!
A big thanks to our Auction Committee and our families who all help make this a great success. There are still a few class packages that we still have spots for. See the information below for some fabulous opportunities. We are still waiting for everything to be tallied and will announce later our grand total.
Science Fair is this week and we are still in need of some volunteers to help set up and take down tables. Please contact Christy Sheerin (crsheerin@mac.com) if you are able to help on Thursday and Friday.
Secretary's Day is Wednesday, April 22. Help us recognize our wonderful Mme. Bernadette for her cheerful and steadfast dedication to our Charlemagne community. Please take a moment to stop by the office this week and share a kind word of appreciation.
Please join us on Tuesday, April 21 at 6:30 in the Charlemagne library for our monthly PTO meeting. We will be holding voting for next year's Site Council and PTO Executive Board open positions. Eric will be providing updates to our new facilities and our staffing for next school year.  Click here for the agenda for Tuesday's meeting.
Thank you everyone and have a great week!
Gina Thompson & Melissa Gomsrud
PTO Co-Chairs
---
Upcoming Events

April 21 – PTO Meeting and Executive Board elections, 6:30-8 p.m., Library
April 22 – Earth Day and Secretary's Day
April 23 – Science Fair
May 1 – No school
May 4-8 – Teacher Appreciation Week
---
Charlemagne Auction Packages Available
Friday night's Charlemagne was a huge success & a lot of fun! Thanks to Mme Michelle and her co-auctioneer/hubby, the auction committee: Stephanie Chandler, Koa Fodor, Mirah Fodor, Kathy Gregory, Stephanie Hand, JoAnn Hoffman, Jessica Keiper, Julie Park, Alison Walker & Marcia Yu, the coordinators of the amazing class packages, our accountants Larisa Lilles and Sabrina Parsons, Wine Wall helper Angie and Jeremy Davis, all the families that donated items, dessert or wine for the auction and Eric for helping it all come together.
We are selling spots to some of our awesome Class Packages/Events that did not fill completely. Bring a check or cash after school starting this Wed. & we will sign you up for as many spots as you'd like. Otherwise you can email JoAnn at jo.hoffman@comcast.net to arrange.
Drive-In Movie Night Outside At Charlemagne Field, May 8
Let your child spend an evening with friends or bring your whole family out for a night of wholesome fun!
Date: May 8 2015 7-9:30pm
Movie TBD
Popcorn, candy treats, and juice will be provided. Glow sticks will be distributed when it gets dark!
Ticket holders are encouraged to bring a box decorated as a car to sit in for the movie. Box cars will be judged the evening of the movie, and the most creative will win a prize! (Gift certificate to Dickie Yo's)
If the ticket holder doesn't want to participate in the contest or doesn't want to decorate a box, the child should bring a blanket or towel to sit on in the grass. Please dress appropriately to be outside.
In the event of rain: we have a "rain guarantee," and a movie screen will be set up in the cafeteria. This event is rain or shine!
Tickets will be sold for $25 per ticket, up to a max of 60 guests.
Naked Lady Party at Kathy Gregory's,Thursday, June 4
20 people bring gently used, higher end clothes & bags they are tired of to Kathy's and leave with new-to-you clothes. Did I mention beverages & snacks add to the crazy, fun evening? $35 per person.
Hands-On Brain Demonstration and Guided Tour, Friday, May 29, 1:30-2:30 p.m.
Join U of O Psychology Associate Professor Paul Dassonville for an afternoon smorgasbord of brains fit for a zombie. Meet in the Library for a snack of brains & eyeballs (Jell-O, gummy and cupcake varieties). Then you'll explore real brains from many different animals, as well as human brain, skull and spinal cord. There will even be an opportunity to touch & hold some of the items with cow eye dissection at the end. 25 kids at $25 per kid.
Star Gazing Party, Date TBA
This party is for up to 15 starry-eyed kids! Bring your flashlights at 7:30 p.m. to Tugman Park. Pizza and dessert will be followed by a constellation tour by Phil Moore (Rio's dad). Spot Saturn, Mars and, hopefully, Jupiter. Phil will show you a little sun/projection project. $30 per child.
---
Spring Garden Club
Wednesdays April 22 – June 3, 2:45-4 p.m.
All students welcome (K-5) though spaces are limited
$40 suggested donation
Expect lots of fun planting, eating, mowing, harvesting! All remaining funds after supplies to benefit Charlemagne.
Contact Elisa at e_shera@yahoo.com or  541-968-6106 for student sign
up or to share a gardening project with us!
---
Science Fair need volunteers

Please help to make the Science Fair a success!
Volunteers are still needed for:
• Table Set-Up – Thursday – 1:30 to 2:45 p.m. 
Set up tables in the elementary school gym and prepare for the fair.
• Main Table Staff – Thursday – between 2:45 and 5 p.m. 
Greet students and parents as they check in to the Science Fair and give them their participation certificate. Answer basic questions.
• 7 Interviewers – Thursday – 3 to 4 p.m.
Interview elementary students about their science projects! It's a fun, easy job.
• 1 Photographer – Thursday – any time between 2:45 and 5 p.m. 
Snap photos of the kids and their projects for Fox Hollow's yearbook.
• Clean-up Crew – Thursday – 5:45 to 6:15 p.m. 
Straighten up the room/floors and projects for the night. All projects stay up.
• Clean-up Crew – Friday – 1:30 to 2:30 p.m.
Tear down tables and move projects that are left behind. Your participation makes our school's Science Fair a fun event for all!
Click here to sign up.
For more information, visit the Science Fair section of our website.
Thanks!
Christy Sheerin and Carey Norgaard
charlemagnescience@gmail.com
---
Teacher Appreciation Week, May 4-8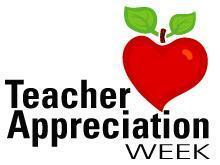 Teacher Appreciation Week is our chance to show the staff how much we support them! We need your help with bringing breakfast treats on Monday, sending your student with a flower for the Merci Bouquet on Tuesday, and with the All Staff Appreciation Luncheon on Thursday, May 7.
Please sign up online at signupgenius
Thanks!
-Esprit de Corps
---
Charlemagne Talent Show, May 27
Calling all singers, dancers, jugglers, actors, gymnasts, comedians, magicians, musicians, martial artists, pogo stick dancers, puppeteers, finger shadow artists, and performers of all types!
Plans are in the works to have the annualCharlemagne Community Talent Show on Wednesday, May 27, from 6-7:30 pm.
Signup sheets will be available in the office at the beginning of May and due by May 15 with dress rehearsals on May 19 and 20 after school. So have your kids start planning their solo and ensemble debuts!
We also need parents volunteers to make it happen so please sign up at http://www.signupgenius.com/go/20F0F4FA8A62CABF85-the2015/.
Feel free to contact Julie Kim at safra76@hotmail.com with any questions or suggestions.
---
Sign up for eScrip
Please take a moment to sign up for eScrip, the store loyalty program that gives a percentage of your purchases back to Charlemagne when you sign up your credit, debit, or store loyalty cards.
Market of Choice donates up to 4% of your purchases and Safeway, local restaurants and online shopping vendors also participate. Last year, at Market of Choice alone, we were able to bring in an extra $3,713; with more enrollment, we could see that number double. It is secure, a one-time setup, and participants do not even need to live in Oregon to earn money for the school.
So encourage your friends, neighbors, and relatives to support Charlemagne in this way.
And if you are already signed up, please take a moment to update your account and make sure your current credit/debit cards are registered.
To register or update your account, go to http://www.escrip.com.
---
Fox Denizens Weekly Crafts and Stories at Off the Waffle
Every Wednesday Fox Denizens of all ages (even parents) delve into the natural world together as we explore nature crafts, ancient skills, storytelling, games, and more! Each week we begin with a welcome circle that leads into a skill-challenging game.
As everyone eats together, we hear adventures of Whole Earth Nature School staff and mythic stories of animals and people across the world to get inspired for the evening activity. After the meal, we'll share what we're thankful about from our week.
Foxfire and friends will guide Fox Denizens in making crafts, playing games, puzzling over riddles, and learning ancient skills, just like at our Coyote Kids and summer camp programs. At the end, we will join together again and share how we'll take what we've learned into our lives.
Where: Off the Waffle downtown, 840 Willamette St
Time: 5:30-7p.m.
Cost: free
---
Summer Soccer Camp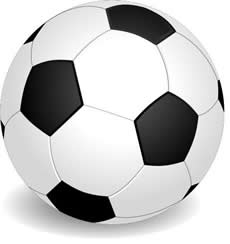 Registration is now open for the 31st annual South Eugene High School soccer camp! The camp is open for kids entering 1st-8th grades. No experience necessary.
The camp runs June 15-19 (M-Th 9-2; F 9-12). The cost is $130 with a discount for siblings and early registration.
Learn more and register at www.southeugenesoccerclub.org.
---
Little French School Summer Camp
Weekly Summer Camps with The Little French School at Lane Community College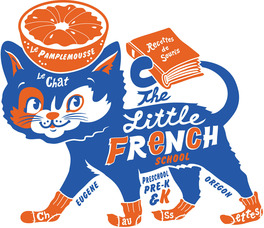 The Little French School is now enrolling in week-by-week camps for summer 2015. Camps will run from June 22 through August 21 and are open to students ages ~3-8. The small group camps are French-supported, designed to accommodate local French immersion students and give them a place to practice their French while learning, playing and having fun in the sun. LFS alumni as well as new friends are welcome!
This year's camps will have fun themes like Dinosaur Dig, Creepy Crawly Things, Magical Creatures, Messy Camp, Let's Build It, Scientific Explorers, and more! Sign up for one week or many, according to your schedule.
Care is available until 12:30, 2:30, or as late as 5:30 pm, Monday through Friday.
Summer students will enjoy the beautiful learning space and fabulous, natural outdoor play area in one of LCC's early childhood buildings, as well as lots of activities, games and projects designed to engage them in all the fun that summer has to offer.
Please visit http://littlefrenchschool.org/summer to learn more or sign up!
---
Have some news to share?

Do you have news to share with the Charlemange community in our enews, Facebook page or website? Please email us with articles by Thursday at 5 p.m. to be included in the following week's news.
---