Auction Soiree on Friday!
Dear Families,
Help celebrate Earth Day by recycling your old electronics!
From TODAY until Monday, April 20 Next Step Recycling will leave donation bins at Charlemagne. Anything with a cord can be dumped in the bins:  electronic toys, cell phones, monitors, extra computer and phone cables, broken strings of holiday lighting, laptops, keyboards, mice, hair dryers, blenders, monitors, palm pilots, zip drives, coffee makers, toasters…. NextStep will refurbish everything they can and recycle what can not be repaired.
Can't get your stuff to school? No worries. For the month of April, drop off your electronics at NextStep (2101 W 10th Ave, M-Sat, 8:30 a.m. to 5 p.m). Just tell them to credit your donation to Charlemagne. Several schools in Eugene are participating. The school that collects the most pounds during the week will win a $200 gift certificate to the NewStep ReUse Store. The winner will be announced on April 22nd.
Our annual Charlemagne Soiree (Silent Auction) on Friday, April 17 will be here before we know it!  Do you have tickets? Have you signed up for childcare? Please see all the details about this fun evening below!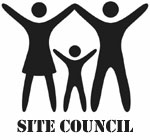 Would you like to serve as a parent representative on Site Council starting Fall of 2015? The commitment is for two years and you can refer to the school website or talk to one of our current parent members, Shannon Tom, Bob Chandler or Lisa Ghandour for more information. If you are interested, please submit an application by Tuesday, 4/14. (Click here for the application). Voting for this and for our PTO Executive Board will take place at our PTO Meeting on Tuesday, April 21
Also please remember Science Fair registration and volunteers and Year Book orders. Plus we have a parent coordinating the Garden Club this spring who needs a little help. Information is below.
Thank you everyone and have a great week!
Gina Thompson & Melissa Gomsrud
PTO Co-Chairs
---
Upcoming Events
April 17 – Silent Auction
April 21 – PTO Meeting and Executive Board elections, 6:30-8 p.m., Library
April 23 – Science Fair
---
Key Calendar Dates for 2015-16
Teachers report for duty: Tuesday, Sept. 1, 2015
First date for students: Wednesday, Sept. 9, 2015
Winter break: Dec. 21, 2015-Jan. 1, 2016
Spring break: March 21-25, 2016
Possible last day for students: Thursday, June 16, 2016
Possible hazardous weather makeup dates: Jan. 4 furlough day, June 17, 20, 21, 22 and beyond.
---
Summer Soccer Camp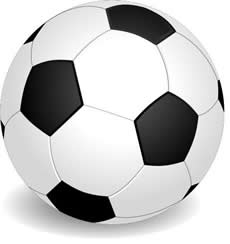 Registration is now open for the 31st annual South Eugene High School soccer camp! The camp is open for kids entering 1st-8th grades. No experience necessary.
The camp runs June 15-19 (M-Th 9-2; F 9-12). The cost is $130 with a discount for siblings and early registration.
Learn more and register atwww.southeugenesoccerclub.org.
---
Little French School Summer Camp
Weekly Summer Camps with The Little French School at Lane Community College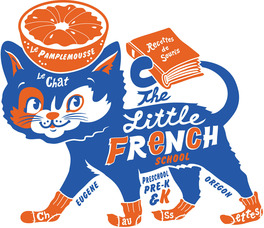 The Little French School is now enrolling in week-by-week camps for summer 2015. Camps will run from
June 22 through August 21
and are open to students ages ~3-8. The small group camps are French-supported, designed to accommodate local French immersion students and give them a place to practice their French while learning, playing and having fun in the sun. LFS alumni as well as new friends are welcome!
This year's camps will have fun themes like Dinosaur Dig, Creepy Crawly Things, Magical Creatures, Messy Camp, Let's Build It, Scientific Explorers, and more! Sign up for one week or many, according to your schedule.
Care is available until 12:30, 2:30, or as late as 5:30 pm, Monday through Friday.
Summer students will enjoy the beautiful learning space and fabulous, natural outdoor play area in one of LCC's early childhood buildings, as well as lots of activities, games and projects designed to engage them in all the fun that summer has to offer.
Please visit http://littlefrenchschool.org/summer to learn more or sign up!
---
Charlemagne Soiree, April 17
Our third annual Charlemagne Soiree will take place Friday, April 17 from 6 to 11 p.m.
Free child care will be provided at the school during the event until 10 p.m. (no kids in diapers please). Email or sign up in the office if child care is needed as we provide pizza & need a head count.
Here are some of the few fun items up for grabs:
Dreamy 2 week vacation home in the french countryside
Get your Francophile on at this gorgeous 2 bedroom, 2 bath brick house in the French countryside in SW France.
4 tickets to a PAC 12 basketball game of your choice with a private tour pre-game of the back house facilities, clubs and suites (locker room is not included in the tour). 4 Phil Knight bobble heads are also included.
Charlemagne Drive-in Movie Night
This is a "pay to play" event; tickets will be sold for $25 per ticket, up to a max of 60 guests.  Let your child spend an evening with friends or bring your whole family out for a night of wholesome fun!
Date: May 8, 2015, 7-9:30 p.m., Movie TBD
$2,000 off new patient orthodontia with the amazing Dr. Gray Grieve. Ask your friends & neighbors that are orthodontia shopping to come to the Auction. It is a steal!
Tween Facial Party: 4 lucky kids get 2 hours of pampering & facials by our own wonderful Alison Walker
Naked Lady Party at Kathy Gregory's for 20 women on June 4.
Pay $35, bring clothes you are tired of wearing, have a really fun night & go home with a new wardrobe!
2 bedroom, 2 bath Sunriver rental 5/15-17 or 9/25-27. Sleeps 6.
Loews Ventana Canyon in Tucson: 2 nights of Luxury Room Accommodations.
Buy your tickets online now. Tickets are $30 & include dinner & dancing at the end of the Auction from 10-11pm. Invite friends, neighbors & relatives. We guarantee it will be a fun time for a great c cause!
https://squareup.com/market/charlemagnePTO/ticket    
Tickets will be sold at drop off & pick up in the breezeway now until the auction. It helps to have a headcount 3 days in advance so the sooner you buy the less grey hair I get.
Wine Wall donations are needed. This is a fun event at the Auction but requires a lot of bottles. We are encouraging wine donations to start at $15/bottle. We will be collecting donations before & after school in front of the breezeway & in the office PTO room. If you purchase wine at Sundance Wine Cellars on Hilyard they will give you a 15% discount and hold the wine for us to transport for you the day of the event.
There is a box in the PTO Room in the office to drop off donations. Please label your name & which package the donation is for. Items due by April 10th.
We still need 5 wonderful desserts for the Dessert Dash the night of the Auction. Please contact Koa at koa@fodorandassociates.com if interested in baking one Please contact JoAnn at jo.hoffman@comcast.net if any questions or contributions.
---
Science Fair need volunteers
Please help to make the Science Fair a success!
Volunteers are needed for
Table Set-Up – Thursday – 1:30 to 2:45 p.m.
Set up tables in the elementary school gym and prepare for the fair.
Main Table Staff – Thursday – between 2:45 and 5 p.m.
Greet students and parents as they check in to the Science Fair and give them their participation certificate. Answer basic questions.
7 Interviewers – Thursday – 3 to 4 p.m.
Interview elementary students about their science projects! It's a fun, easy job.
1 Photographer – Thursday – any time between 2:45 and 5 p.m.
Snap photos of the kids and their projects for Fox Hollow's yearbook.
Clean-up Crew – Thursday – 5:45 to 6:15 p.m.
Straighten up the room/floors and projects for the night. All projects stay up.
Clean-up Crew – Friday – 1:30 to 2:30 p.m.
Tear down tables and move projects that are left behind. Your participation makes our school's Science Fair a fun event for all!
For more information, visit the Science Fair section of our website.
Thanks!
Christy Sheerin and Carey Norgaard
charlemagnescience@gmail.com
---
There's still time to get your Yearbook
Don't forget, you can pre-buy your yearbooks now with a $12.50 check to the office made out to the Charlemange PTO and marked YEARBOOK or with PayPal online.
Remember to include your child's name and grade and teacher's name.
This year's yearbook is shaping up to be fabulous thanks to Chris Miller and our parent volunteers.
---
Camp Rigolo 2015, July 20-24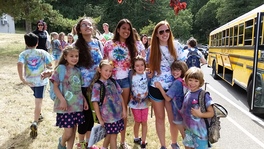 Fun, French, and Fabulous
Secure your spot, space is limited, enroll in the office ASAP
This year's theme is
Capture the Flag – Attrape le drapeau
Five days filled with outdoor and indoor fun while speaking French at Fox Hollow Elementary School on Mahalo Drive!
Show and skits by the counselors
Petting zoo
Music, art, & crafts
Group games, water games, sports,
Demo by "Best Martial Arts"
Magic Show
IHS French Counselors and more … surprise, surprise
Campers: All grades accepted, even incoming Pre-K for September 2015 and currently 5th graders that are graduating from FH in June 🙂
Dates/Times: July 20-24, 9am-3pm
Cost: $185 per camper Sibling discount, $155 per child for two or more siblings 🙂
After-care available M-TH, from 3-5:45pm
Minimum payment of $100 is required with the application
Balance is due preferably by June 11 or on the first day of camp, July 20!
If you have any questions, please call Barbara Walraet, Camp Coordinator at 541-689-2347, or email at bzcolibris@me.com
---
Lane County Family Mediation Check-Up Service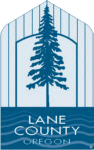 Family Check-Up is a program developed by the University of Oregon to provide brief, family-centered interventions that identify strengths and weaknesses in family functioning and help participants become motivated to make positive changes.Our Family Check-Up services are available to parents and their children, ages 2-17, who are members of Trillium Community Health Plan.
We will conduct assessments of family interactions, encourage self-reflection, promote positive family management skills, and provide referrals to community services.
Families can earn $150 (provided in gift cards) by attending three appointments, which take place over a four- to five-week period.
The appointments involve the following:
Intake: Parents meet with our staff to share information about their families.
Videotaped Observation: Parents work on tasks with their children to provide insight on family interactions.
Feedback: Strengths and areas of possible concern will be discussed with parents along with referrals to community services.
Call (541) 682-3962 (press #2) to schedule an appointment.
Visit www.lanecounty.org/mediation for more information or click here for the flier.
---
Spring Garden Club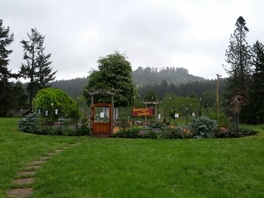 Join the Garden Club in the Charlemagne gardenand play in the dirt this spring!
April 22
(Earth Day) –
June 3
Wednesdays after school til

4 p.m.
1st-5th graders (Kinders with a parent please)
Cost: $70. All remaining funds after supplies donated to Charlemagne's future garden
To register:
Email Elisa Weber (Charlemagne parent)e_shera@yahoo.com
Include parent contact info, your child's name and grade
Spaces are limited
To volunteer:
Email Elisa Webber or call 541-968-6106 if you have a project you'd like to lead
Bean pole teepee anyone? Natural pest control methods? Garden craft?
---
Have some news to share?
Do you have news to share with the Charlemange community in our enews, Facebook page or website? Please email us with articles by Thursday at 5 p.m. to be included in the following week's news.