From the Principal
Dear parents,
Happy New Year!  On Saturday, I sent an email regarding the Charlemagne facility proposal moving forward from the superintendent to the school board. This information was released Friday afternoon and is the most up to date information.
At the parent meetings in December, I discussed concerns brought forward by our 5th grade parent, Ihab Elzeyadi, regarding the condition of the Parker facilities. He is a professor of architecture at the University of Oregon specializing in educational facilities. I received permission from Ihab to share his emails publicly with you. Although you are receiving a copy of the conversation now, I forwarded his emails on to the superintendent and school board the same day I received them.
The first email in the pdf document attached has the district's response to Ihab's concerns in red. I was not copied on the response to the school board regarding Ihab's second email, thus no response in red is provided. The district has been adamant to the school board that the facility is safe and they would not put our children at harm.
Click here to read the emails.
Eric Anderson
Principal
Charlemagne at Fox Hollow Elementary School
---
Happy New Year! School starts Tuesday
Dear Families,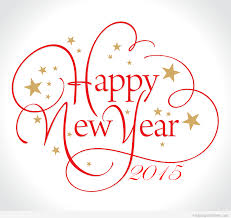 Happy New Year! We hope everyone had a great break and is looking forward to getting back to school.  A reminder: There is no school this Monday, Jan. 5. Charlemagne staff will be participating in professional development. 
thank everyone who donated warm coats and other items to the Winter Warmth Drive. First Place Family was very excited to receive our donations and let us know that they were very much needed. We donated about 8 large bags of warm items. Way to go Charlemagne!
Please don't forget to read the facility recommendation moving forward from the superintendent to the school board that Eric sent out to everyone on Saturday. Please be sure to share your thoughts with us, your PTO Co-Chairs, Gina and Melissa, or your Site Council Reps on this important decision.
Below please see information about upcoming after school club opportunities.
We hope everyone has a fabulous week!
Gina Thompson & Melissa Gomsrud
PTO Co-Chairs
---
Upcoming Events
Jan. 5 – No School
Jan. 14 – Site Council Meeting 3:15 p.m.
Jan. 15 – PTO Meeting – Library at 6:30 p.m.
Jan. 19 – No School – MLK Day
Jan. 27 – Fundraiser at  McMenamins East 19th Café 
Jan. 26 – 29 – School Choice Tours
Jan. 30 – No School – Grading Day
---
Math Club on Tuesdays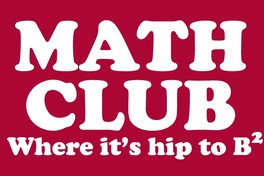 Grades: 1 – 5
Dates:  January 6 – March 10 (10 Tuesdays)
Time: 2:45 – 4:15 p.m.
Instructor: Steve
Cost: $195.00
Do you love math? Or just want to know more about it? Join our Math Club!    

New students — never fear! You will join right in with returning club members and find a great variety of math activities including challenges with MacMahon Cubes, 3-Color Squares and 4-Color Triangles (Combinatorics, Problem Solving) and alternative multiplication using Napier's Bones. You will perform Euclidean constructions of an equilateral triangle, an inscribed regular hexagon and square and more. We will explore the Fibonacci Sequence and you get to create your own puzzling sequences.    
 
Make up math problems while trying to stump the teacher. You can even get help with your math homework if you want! The activities are set up in stations so you can choose the ones you want to explore. This class will be fun for both the serious mathematicians and for those who never imagined math could be so fun! 

Returning students will progress with more in-depth exploration of topics including advanced constructions and analysis of combinatoric problem strategies as well as new puzzles and Euclidean constructions with compasses.  
Bring a nut-free snack to each class, please! Invite your friends and spread the word. We need at least 8 students to make this class go!
---
Fiber Arts on Tuesdays

What: Learn fiber arts and needle craft through a variety of handmade projects.
In the winter term we'll learn how to needle felt. Students will make needle felted creatures, starting with a kit to get the hang of it, and then go wherever their imaginations take them.
When: Tuesdays, 2:45-3:45 p.m. in Mr. Chappell's classroom (2nd grade, back room)
Winter class dates: Jan. 13, 20, 27, Feb. 3, 10, 17, 24, March 3, 10, 17 (10 weeks)
Cost: $90 plus $15 materials fee.
Open to students in grades 1-5.
---
Imagination Yoga Classes on Thursdays
Yoga stretches the body, imagination stretching the mind. Imagination Yoga is a fun, creative way to introduce your child to the benefits of yoga. Imaginative adventures and inspired games help your child be physically active and the unique curriculum has a focus on kindness, relaxation and concentration.
Where: Charlemagne Elementary School
When: Thursdays Jan. 15 – March 19, 2:45 pm-3:30 pm
Cost: $125 for 10 week session
For more info: Contact Chelsea Knight at 541-729-5031 or chelsea@yogaeugene.com
Click here for the registration form
---
Treetop Academics Science and Art Classes, Mondays and Fridays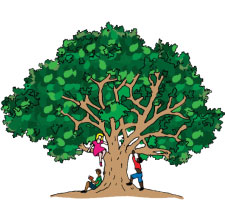 Science: Earth Sciences, Biology & Beyond!
Mondays 2:45-4 p.m. Jan. 5 – March 16 in Room 1
Winter term students will be exploring several fields within the Earth Sciences, Biology, and beyond. Specifically, we will investigate Geology, Volcanology, Biology/Biochemistry, Ecology, Paleontology, Archeology, Oceanography, and Meteorology. Weekly projects and curriculum will include exploring rocks & minerals, extracting the DNA from strawberries, creating terrariums, making plaster casts, Owl pellet reconstruction, studying the greenhouse effect, and plate tectonics.
ART 
Fridays 1:30-2:45 p.m. Jan. 9 – March 20 in Room 1
In the Treetop Academics Art class, students will create their own art projects, study the artwork of others, and be encouraged to share their ideas about Art. Weekly Art projects involve a wide array of mediums and subject matter. Projects will be both 'outside the box,' and 'conventional' in their approach and result, with a focus primarily on creativity more than ability.
Register online at www.Treetopacademics.com or click here for the flyer. 
---
AmazonSmile raising funds for Charlemagne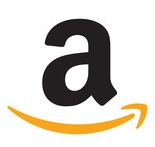 AmazonSmile is a simple and automatic way for you to support Charlemagne every time you shop, at no cost to you.
How do I select Charlemagne PTO to receive donations when shopping on AmazonSmile?
On your first visit to AmazonSmile (smile.amazon.com), you need to select a "Charlemagne at Fox Hollow PTO" as your charitable organization to receive donations from eligible purchases before you begin shopping. Or just click on this link.
How much of my purchase does Amazon donate?
The AmazonSmile Foundation will donate 0.5% of the purchase price from your
eligible AmazonSmile purchases.
---
Have some news to share?
Do you have news to share with the Charlemange community in our enews, Facebook page or website? Please email us with articles by Thursday at 5 p.m. to be included in the following week's news.