Facilities Meetings Wednesday Dec 10th
It was nice to see everyone who was able to make it to the District meeting last Tuesday with respect to full day kindergarten at Charlemagne.  We are excited for this to be an option for all kindergarteners in our community.   However, we recognize this opportunity presents several challenges (and opportunities!) for Charlemagne.  Thank you all for your well thought out questions and comments regarding our options.  Please know we too are taking several deep breaths as we are mindful of the benefits of moving forward in solidarity with each other and our fabulous teachers and staff.
Hopefully you have seen our email about two opportunities to come and hear the latest information.   The meetings will be Wednesday, December 10th from either 3:15 – 4:15 or 5:30-6:30 in the library.  We hope you can join us at one of these meetings.  Also, the information discussed will be emailed out following the meetings.
Below please see about some opportunities for some holiday shopping online and also information about purchasing a holiday tree if you are interested.
There is an exciting fundraiser coming up on December 17th at Oakshire and Papa's Pizza.  See information below.
We also invite those interested to a meeting on December 14th to discuss the Charlemagne auction, again, see information below.
Lastly the winter warmth drive is beginning this week.  Please consider donating gently used coats, gloves, hats and etc. to help others in need.
We hope everyone has a great week!
Gina Thompson & Melissa Gomsrud
PTO Co-Chairs
---
Wednesday December 17th: Charlemagne Fundraiser doubleheader!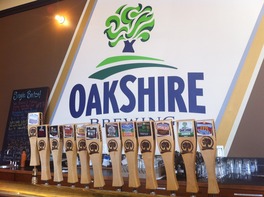 $1 of every pint sold all day long at Oakshire will go to Charlemagne.  That same day, Oakshire will be having an "Ugly Holiday Sweater" Party along with a Santa, a tree, and giveaway prizes for the ugliest, most creative, and most festive sweaters.  Kids are welcome to attend and participate.  (No flyer needed / minors allowed until 8:00 pm.)
50% of all food sold at Papa's Pizza will go to Charlemagne.  (Flyer required / take-out OK, but delivery not included)
Outside food is allowed at Oakshire, so if anyone wants to buy their Papa's pizza and bring it to Oakshire to have with their beers, that is an option!  Alternatively, you can start at Oakshire, then finish by picking up a pizza at Papa's.
---
Spring Creek Holly Farm Christmas Tree Fundraiser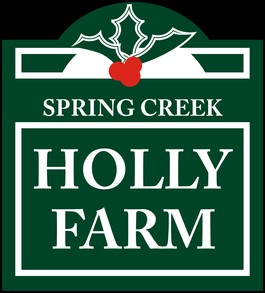 Purchase your Christmas tree at Spring Creek Holly Farm and Charlemagne will receive 50% of the proceeds. All trees are $4/ft.
Spring Creek Holly Farm noble firs are grown at the farm at Whitewater Ranch using low-impact and sustainable farming practices. Pre-cut trees and choose and cut trees are both available, along with handmade holly wreaths, decorations and bulk greens.
Spring Creek Holly Farm is open the day after Thanksgiving until Dec. 23 from 9 a.m. to 5 p.m. every day of the week. They're located at 43111 McKenzie Highway, Leaburg OR. 541-896-3483.
Visit the Spring Creek Holly Farm website.
---
AmazonSmile raising funds for Charlemagne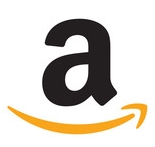 AmazonSmile is a simple and automatic way for you to support your favorite charitable organization every time you shop, at no cost to you. When you shop at
smile.amazon.com
, you'll find the same low prices, vast selection and convenient shopping experience as
Amazon.com
, with the added bonus that Amazon will donate a portion of the purchase price to your favorite charitable organization.
How do I shop at AmazonSmile?
To shop at AmazonSmile simply go tosmile.amazon.com from the web browser on your computer or mobile device. You may also want to add a bookmark tosmile.amazon.com to make it even easier to return and start your shopping.
Which products on AmazonSmile are eligible for charitable donations?
Tens of millions of products on AmazonSmile are eligible for donations. You will see eligible products marked "Eligible for AmazonSmile donation" on their product detail pages. Recurring Subscribe-and-Save purchases and subscription renewals are not currently eligible.
Can I use my existing Amazon.com account on AmazonSmile?
Yes, you use the same account on Amazon.com and AmazonSmile. Your shopping cart, Wish List, registries, and other account settings are also the same.
How do I select Charlemagne PTO to receive donations when shopping on AmazonSmile?
On your first visit to AmazonSmile (
smile.amazon.com
), you need to select a "Charlemagne at Fox Hollow PTO" as your charitable organization to receive donations from eligible purchases before you begin shopping. 
Or just click on this link.
We will remember your selection, and then every eligible purchase you make at smile.amazon.com will result in a donation.
How much of my purchase does Amazon donate?
The AmazonSmile Foundation will donate 0.5% of the purchase price from your
eligible AmazonSmile purchases. The purchase price is the amount paid for the item minus any rebates and excluding shipping & handling, gift-wrapping fees, taxes, or service charges. From time to time, we may offer special, limited time promotions that increase the donation amount on one or more products or services or provide for additional donations to charitable organizations.
---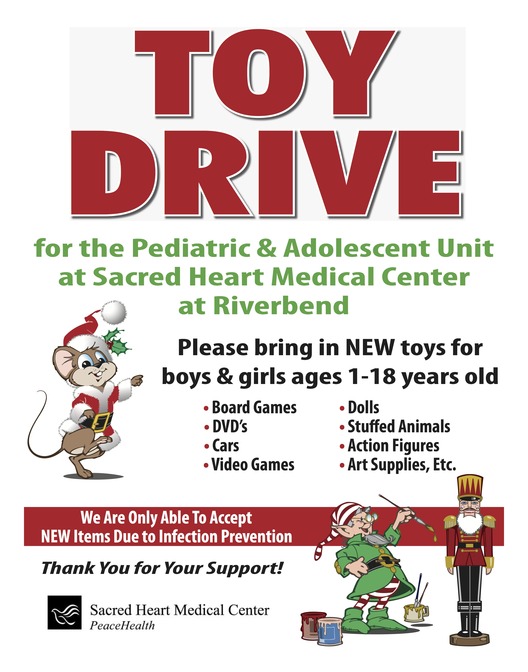 ---
December Lunch Menu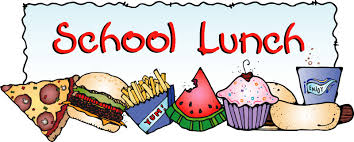 Want to know what's on the menu for lunch this month? 
Click here for the December lunch menu.
---
Have some news to share?
Do you have news to share with the Charlemange community in our enews, Facebook page or website? Please email us with articles by Thursday at 5 p.m. to be included in the following week's news.