From the Principal
Dear parents,
We are in our last week of school before winter break and the new year. I would like to take this opportunity to thank you, and the staff, for a tremendous start to the school year. I feel very fortunate to work with such an intelligent, thoughtful and respectful group of students. There is nowhere else I would rather be than here at Charlemagne.
There will be two opportunities for Charlemagne parents and staff totour Parker Elementary on Monday, Dec. 15. The first tour will occur at 9 a.m. and the second tour will be at 6 p.m.
If you are looking to place your taxable donation as this year comes to end, look no further than Charlemagne! Either donate on our website through the PTO or schedule a meeting with me to discuss how and where your dollars would be spent. I have worked with many families over the years who shift from giving taxable donations to multiple deserving causes to only their child's school. We thank you for your support.
Eric Anderson
Principal
Charlemagne at Fox Hollow Elementary School
---
Wednesday Fundraiser, Auction Planning Meeting
Dear Families,
We are incredibly grateful and thankful to be a part of such a dedicated, thoughtful and helpful community of parents and staff. Your willingness to share your time and your individual skills, expertise and thoughts as we address tough facilities issues and choices has been phenomenal. Thank You All! What an amazing example to set for our children of how people listen to each other, work together, and approach new and challenging opportunities! Please see the unified letter from the PTO, Site Council and Staff to the School Board here.


So lets celebrate our teamwork and support our school! Make a plan to meet up with with all your Charlemagne friends at our fundraiser on Dec. 17at Oakshire and Papa's Pizza. Please see further information below.
Speaking of fun, fundraising, and absolutely amazing teamwork our 3rd annual Charlemagne Auction will be held Friday, April 17 upstairs at The Vet's Club. Last year we raised $33,316. This is our largest single fundraiser.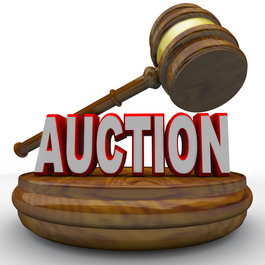 With the parent generated funds we raised last year, we were able to maintain two teachers per grade level and a support aid at each grade level. Our goal is to do the same for next year. We need a group of parents to head up this very fun and necessary fundraiser. We have spreadsheets for the businesses that donated in the past, donation request letters and the template for what needs to be done but now we need you.
We will be holding a meeting (which will be really fun and include beverages and snacks) to discuss the Auction thisSunday, Dec. 14 at 7pm.
Please RSVP to JoAnn at jo.hoffman@comcast.net or 541-579-6893 for directions and details.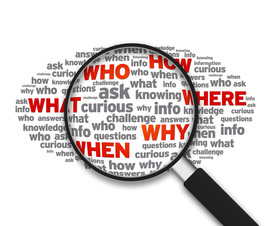 In addition to volunteer opportunities like the auction, we are also thrilled so many folks are volunteering in classrooms! If you are spending time in classrooms, on the playground, or on field trips please make sure you have a current background check.You need to have a background check if you're new to volunteering at Charlemagne and then every 2 years.
Background checks help us keep kids safe. EVERYONE needs to have one done, even if you've had a background check as part of your employment. (For more information about 4J's requirements, click here.)
Click here to fill out the volunteer background check online form. Once you submit a background check online it takes about 2 weeks to get into the computer system. In the meantime please sign in as a visitor. This helps the school in a couple of ways. We see how many volunteer hours our parents and supporters give to our school and help us know who is here at any time.
Also, EVERYONE needs stop in the office before heading down to a classroom. Even if you are just going to drop off a lunch or a backpack, stopping in the office confirms that whoever was just buzzed in has a reason for being at school and helps maintain safety for our children.
Our Winter Warmth Drive continues all next week. Please consider donating gently used coats, gloves, hats, etc. to help others in need.
Ms V is kindly going to take all the accumulated "lost and found" clothes to First Place Family Center on Wednesday. Please go through lost and found on Monday and Tuesday
Winter Break begins on Monday, Dec. 22 and classes resume for students on Tuesday, Jan. 6, 2015. We hope everyone has a great next week and a joyful Winter Break!
Gina Thompson & Melissa Gomsrud
PTO Co-Chairs
---
Wednesday Dec. 17: Charlemagne Fundraiser doubleheader at Oakshire and Papa's Pizza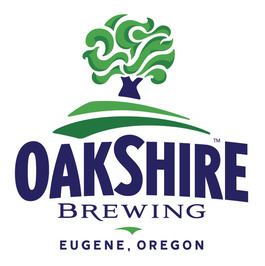 $1 of every pint sold all day long at Oakshire will go to Charlemagne. That same day, Oakshire will be having an "Ugly Holiday Sweater" Party along with a Santa, a tree and giveaway prizes for the ugliest, most creative, and most festive sweaters. Kids are welcome to attend and participate. (No flyer needed / minors allowed until 8 p.m.)  50% of all food sold at Papa's Pizza will go to Charlemagne. (Flyer required / take-out OK, but delivery not included).  Click here for the flyer.  Outside food is allowed at Oakshire, so if you want to buy your Papa's pizza and bring it to Oakshire to have with their beers, that is an option!  Alternatively, you can start at Oakshire, then finish by picking up a pizza at Papa's.
---
Spring Creek Holly Farm Christmas Tree Fundraiser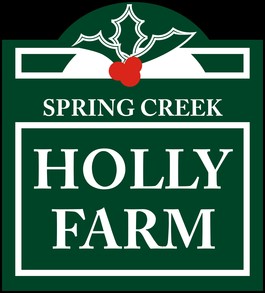 Purchase your Christmas tree at Spring Creek Holly Farm and Charlemagne will receive 50% of the proceeds. All trees are $4/ft.
Spring Creek Holly Farm noble firs are grown at the farm at Whitewater Ranch using low-impact and sustainable farming practices. Pre-cut trees and choose and cut trees are both available, along with handmade holly wreaths, decorations and bulk greens.
Spring Creek Holly Farm is open the day after Thanksgiving until Dec. 23 from 9 a.m. to 5 p.m. every day of the week. They're located at 43111 McKenzie Highway, Leaburg OR. 541-896-3483.
Visit the Spring Creek Holly Farm website.
---
4J Superintendent Search: We Want to Hear From You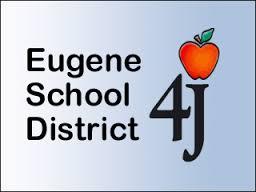 The Eugene School District is searching for a new superintendent. 4J Superintendent Shelley Berman has announced that this will be his last year. The school board hopes to name a new superintendent in spring 2015.
One of the first steps in the superintendent search process is developing a candidate profile — a list of the strengths and qualities that 4J's students, parents, staff and community think the next superintendent should have. And to do this, the school board needs your help.
There are two ways for you to weigh in:
1. Complete the survey: The survey is available online at www.4j.lane.edu/supersearch through Sunday, Dec. 21.
2. Attend a meeting: Meetings will be held at the 4J Education Center, 200 N. Monroe St. Community forums in English (Spanish interpretation available)
• Tuesday, Dec. 16, 7:30–9 p.m.
• Wednesday, Dec. 17, noon–1 p.m.
Community forum in Spanish
• Tuesday, Dec. 16, 6–7:30 p.m.
For more information, please see www.4j.lane.edu/supersearch.
---
Imagination Yoga Classes at Charlemagne
Yoga stretches the body, imagination stretching the mind. Imagination Yoga is a fun, creative way to introduce your child to the benefits of yoga. Imaginative adventures and inspired games help your child be physically active and the unique curriculum has a focus on kindness, relaxation and concentration.
Where: Charlemagne Elementary School
When: Thursdays Jan. 15 – March 19, 2:45 pm-3:30 pm
Cost: $125 for 10 week session
For more info: Contact Chelsea Knight at 541-729-5031 or chelsea@yogaeugene.com
Click here for the registration form
---
Treetop Academics Science and Art Classes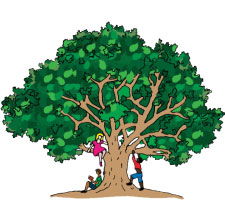 Science: Earth Sciences, Biology & Beyond!
Mondays 2:45-4pm Jan. 5 -March 16 in Room 1
Winter term students will be exploring several fields within the Earth Sciences, Biology, and beyond. Specifically, we will investigate Geology, Volcanology, Biology/Biochemistry, Ecology, Paleontology, Archeology, Oceanography, and Meteorology. Weekly projects and curriculum will include exploring rocks & minerals, extracting the DNA from strawberries, creating terrariums, making plaster casts, Owl pellet reconstruction, studying the greenhouse effect, and plate tectonics.
ART 
Fridays 1:30-2:45pm Jan. 9-March 20 in Room 1
In the Treetop Academics Art class, students will create their own art projects, study the artwork of others, and be encouraged to share their ideas about Art. Weekly Art projects involve a wide array of mediums and subject matter. Projects will be both 'outside the box,' and 'conventional' in their approach and result, with a focus primarily on creativity more than ability.
Register online at www.Treetopacademics.com or click here for the flyer. 
---
Parent Information Night: Common Core State Standards and Students with Disabilities
Monday, Dec. 15, 5:30–7:30 p.m.
4J Education Center Auditorium, 200 N. Monroe St.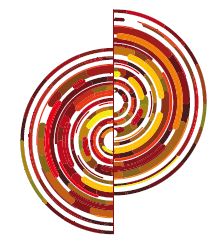 What are the Common Core State Standards? How are these new expectations for student learning different from the standards Oregon had in place before? Most of all, what do these changes mean for your student, and for you?
Things are changing in your student's classroom, in homework, and in assessments of his or her learning. Oregon and more than 40 other states across the country have developed and adopted shared academic expectations, called the Common Core State Standards. They are clear, consistent guidelines for what students should know and be able to do at each grade level in math and English language arts in order to be ready to graduate with an Oregon diploma, ready for college, careers and life. It's all to help students develop the knowledge and higher-level thinking skills they need for their future success.
Parents of students with disabilities are invited to a 4J parent information night to learn more about Oregon's changing academic standards and how together we can support your student's success in school and beyond. Spanish and American Sign Language interpretation will be provided.Questions?www.4j.lane.edu/instruction/commoncorestatestandards
www.corestandards.org
or call 541-790-7877
---
Camas Ridge Holiday Market
On Saturday, Dec. 13, Camas Ridge will host a Holiday Market. Some of the fantastic items you can expect to find at the sale include over 5,000 new and used books, plus cloth napkins, facial cloths, cloth baby wipes, Veggie Kidz Facepaint and Cosmetics, race car crayons, pony crayons, Eugene-themed mad Libs, rubber bands bracelets,charms, fabric necklaces, Xmas decorations, Handblown Glass Art, Knitted Hats, Thrive, handmade fabric bags and gift items, pottery and jewelry, ceramics, essential oil crafts/ education, mushroom earrings, wild mushroom cookbooks, and mycology t-shirts.
Musicians will fill the gym with sound ranging from cello, classical guitar, mandolin and more! Don't miss this fabulous event taking place in our neighborhood.
More details: https://www.facebook.com/events/591931474266826/
---
AmazonSmile raising funds for Charlemagne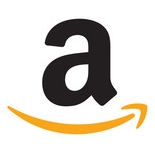 AmazonSmile is a simple and automatic way for you to support Charlemagne every time you shop, at no cost to you.
How do I select Charlemagne PTO to receive donations when shopping on AmazonSmile?
On your first visit to AmazonSmile (smile.amazon.com), you need to select a "Charlemagne at Fox Hollow PTO" as your charitable organization to receive donations from eligible purchases before you begin shopping. Or just click on this link.
How much of my purchase does Amazon donate?
The AmazonSmile Foundation will donate 0.5% of the purchase price from your
eligible AmazonSmile purchases.
---
Have some news to share?
Do you have news to share with the Charlemange community in our enews, Facebook page or website? Please email us with articles by Thursday at 5 p.m. to be included in the following week's news.