Curriculum Night Tuesday, Safety Week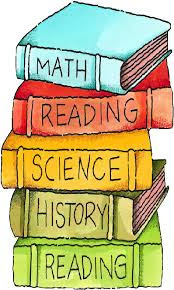 Dear Families,
It is hard to believe that Curriculum Night is this Tuesday!  Please join us as we hear from our amazing staff!  If you would like childcare during Curriculum Night please RSVP to the main office.  The updated times are:
Parent's of Grades K – 2 in the Classrooms
All Parents in Gym for PTO news and Staff Introductions
Parent's of Grades 3 -5 in the Classrooms
Interested in volunteering?  We will have many opportunities available for you to sign up for at Curriculum Night!
****Plus one opportunity that you can get a head start on signing up for is that
we need parents to volunteer for our morning recess from

9:40 – 10:20

and lunch recess from

11:20 – 12:00
. If you would like to help, please contact Rose in the front office –
(541) 790-3177
.
Our first PTO meeting will be

6:30pm to 8pm Thursday, October 16th
in the Charlemagne Library.  Childcare will be provided.  Mark Your calendars! We would love to see you there!
This week is Safety Week at school.  Please see all the details in the attachment below.
PTO eNews is a great way to stay connected!  If you have a submission, please send it to charlemagne.fox.hollow@gmail.com by Friday at 5pm
to be included in the following Monday's eNews.
See you at Curriculum Night!
Gina Thompson and Melissa Gomsrud 
PTO Co-Chairs
---
EMERGENCY AND SAFETY WEEK
September 22 – September 26
In our continuing effort to maintain a secure and safe school environment we will be practicing a series of emergency drills throughout the week.  Practicing these drills raises our level of preparation and helps insure student safety at school.
Monday: An explanation of safety week will be provided by teachers in class.
Tuesday: Earthquake/Directed Evacuation Drill – 2:00 PM
The earthquake drill is designed to keep students safe in the building until the earthquake stops. At that time the alarm will sound and students proceed with a Directed Evacuation.
Wednesday
: 
Secure Room Drill –

2:00 PM
Lock down protects staff and student from a threat inside or outside the building when it may be more dangerous to leave the building than to stay in a secured room.  Teachers are notified to lock their classroom doors and close window blinds.  All students are accounted for and everyone stays secure until notified otherwise.
Thursday: Room Clear Drill – All Day
Room clear, issued by the teacher, is used to send students away from a potential threat in the classroom.  The teacher directs students to leave the classroom and go immediately to a prearranged area (another classroom).  The teacher of the room they clear to should notify the office of the Room Clear. This procedure would be used if a classroom incident threatened the emotional or physical safety of students, e.g. someone becomes very ill or unconscious; an intruder enters the room; a serious conflict erupts between students.
Friday: Allergy Drill – ALL DAY
The food allergy drill is designed to practice attending to a student in need and keep students safe in the classroom during an allergy emergency.  E.g. Bee sting, food allergy
---
After School Club Schedule
For more information check out the schedule and details on our website!!!
Monday:
Tuesday:
U of O Tag Math – Ariel's Room
Fiber Art And Needlework – Robin's Room
Wednesday:
Garden Club (outside mainly)- Robin's Room
U of O Tag Writing- Michele's Room
Thursday:
Coyote Club- Meet Outside
Yoga – Shelli's Room
Violin- Adrienne's Room
Friday:
---
Information About Measure 20-222: 4J Local Option Levy Renewal
Measure 20-222 on the
November 4
election ballot asks voters in our school district whether to renew local funding for schools at the same property tax rate. The 4J local option levy funds school operations, such as teachers, programs and school days. It provides about $8 million per year, paying for the equivalent of about 16 school days or 80 teaching positions. It is not a new tax or a tax increase, but a five-year renewal of the local option levy that has been providing additional local funding for 4J schools since 2000. To vote on the local option levy, 4J residents must be registered to vote by
October 14
. To learn more, go to
www.4j.lane.edu/levy
.
---