Principal's Corner!
Thank you for a wonderful first full week of school!  As we are transitioning back into school mode, please remember the guidelines for parking, carpooling and safe travel in the neighborhood. I have unfortunately received numerous complaints and plead with you to reflect on your driving practice.  Please consider the following:
The parents, and principal, of Edgewood Elementary School request that you drive slowly in the neighborhood, especially those of you who cross from Fox Hollow Road.  A different option is to utilize Amazon street to decrease the amount of driving through the neighborhood. We would rather have you late than get in an accident.
The neighborhood association, and USPS, is requesting that you do not park in front of the mailboxes. Also, people are still parking in front of the fire hydrant, and this is a safety concern for both the residents, and the school.  In addition, people are parking in the hydrant's yellow zone all the way to the exit of the parking lot, creating issues for people trying to turn out of the lot.  We understand that parking is limited near the school, but safety is of utmost concern, over the convenience for parking in these areas.
Fellow Charlemagne parents, and staff, request that you never leave your car unattended in the carpool lane.  This creates a massive log jam with pick up and drop off.
Thank you for your help and commitment to demonstrate that we are a responsive and respectful community.
Eric Anderson
Principal
Charlemagne at Fox Hollow Elementary School
---
Please Note the Curriculum Night Date Change!
Dear Families:
We are excited to see all of you at Curriculum Night next

Tuesday September 23, 2014
! This is a chance to hear from our amazing teachers! Also, many parent coordinators who dedicate so much time, talent, and energy to making our school such a fantastic community will be in the gym sharing information and signing up volunteers. Free childcare will be available in the cafeteria for families who need it.  It is however preferred that younger siblings be potty trained.
Curriculum Night Schedule:
6:00-7:00

(K-2 classroom visits)

7:00-7:30

(all school meeting in gym)

7:30-8:30

(grades 3-5 classroom visits
We are still looking to fill several important PTO positions, including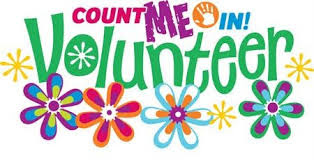 Esprit de Corps Chair and Volunteer Coordinator.
If you are interested in learning more about any of these opportunities please contact us at
charlemagne.fox.hollow@gmail.com
.
We also invite you to join our first PTO meeting on

Thursday, October 16th
.  Child care will be available during the meeting.
Meet the Masters will be starting

September 29, 2014

and students will be learning about French artist Paul Cezanne.
This wonderful program was purchased by the PTO and the lessons are facilitated by parent volunteers. Students will learn about Cezanne and make their own still-files out of tissue paper.
We are still looking for a parent volunteer for the 5th grade.  Please contact Camilla Johnston at barkleybrown@msn.com
if you are interested in this opportunity.
Did you know there are several after school programs and activities offered at Charlemagne, including Fiber Arts, Garden Club, and
Coyote Kids
? Please see below for information about these enriching opportunities, some of which start this week.
Also be sure and check out the information below about new business, Academic Achievement Center, which is offering Tutoring and Homework help.
Have a great week!
Melissa Gomsrud and Gina Thompson
PTO Co-Chairs
---
FIBER ARTS CLUB
What: Learn fiber arts and needle craft through a variety of handmade projects. In the fall, we'll felt pincushions and make creatures from felt and fleece. Students will make their own stuffed creature and other projects as ability, desire and imagination allow.
During other terms will explore spinning, felting, knitting and crochet.
When:
Tuesdays,
2:45-3:45 p.m.
in Mme Kim's classroom (2nd grade, back room) Fall session dates:
Sept. 23
, 30,
Oct. 7
, 14, 21, 28,
Nov. 4
, 18, 25,
Dec. 2
, 9, 16. (12 weeks)
Cost: $100, includes materials
Open to students in grades 1-5. Enrollment limited to 8 students
About the instructor, Joanna Bartlett: I have two children at Charlemagne – Berry (2nd grade) and Duncan (4th grade). Throughout my school experiences in England and Barbados, we created art through sewing, weaving and other fiber arts, all of which I loved. I continue to enjoy making things with my hands and want to share these skills with others.
---
GARDEN CLUB STARTS
Hi! I'm Tom and I will be the instructor for the fall sessions of Garden Club. I'm happy to be joining the School Garden Project and looking forward to meeting you out in the garden.
I have sent out an invite email to previous students and those on our wait list. If you would like more information or have question please feel free to contact me.
Garden Club Details:
Charlemagne Garden Club:
September 17th – November 19th
$50 for a 10 week session.
---
After School Club Schedule
More information will be sent out about the clubs, but mark your calendars if you kids are interested.
Monday:
Tree Top Science- Sara's Room
Tree Top Art -Kim's Room
Tuesday:
U of O Tag Math – Ariel's Room
Fiber Art – Robin's Room
Garden Club (outside mainly)- Robin's Room
U of O Tag Writing- Michele's Room
Art-  Erika's Room
Girl Scouts (4th Wed only) -Elise's Room
Young Rembrandts- Jana's Room
Coyote Club- Meet Outside
Yoga – Shelli's Room
Violin- Adrienne's Room
---
LANE COUNTY STAND FOR CHILDREN Annual Meeting
WANT TO ADVOCATE FOR OUR EUGENE KIDS?
FOR BETTER PUBLIC SCHOOLS IN OREGON?
FOR ADEQUATE SCHOOL FUNDING?
Continue our history of winning school funding and better education for over 12 years!
LANE COUNTY STAND FOR CHILDREN ANNUAL MEETING:
SATURDAY, SEPT 20
First Congregational Church, 1050 E. 23rd, Eugene
Special Guests State Majority Leader Val Hoyle;  Oregon Stand Executive Director Toya Fick
Hundreds of Eugene parents have been a part of our local movement.    Our priorities:
Renew 4J local option levy funding to maintain class sizes and  a full school year
Equal achievement for all students, including our low-income and English learners
Come learn what we can do for our schools and our kids TOGETHER
Free child care with RSVP before

Sept 17
---
Academic Achievement Center (AAC): Tutoring and Homework Help
The Academic Achievement Center (AAC) is a new, locally owned business started by thee  teachers that have taught in the Eugene, Springfield, and Cottage Grove area for over a combined 25 years. The  AAC wants to work in connection with the schools in the area as well as each school's PTO to provide necessary services to students that need them.  We at the AAC are very happy to provide a substantial scholarship program for applicants as well.
Service offered at the AAC include:
Tutoring
Homework Help
SAT & ACT Test Preparation Courses
TAG & Enrichment
No School Day – Camps and Classes
Scholarships
Home School Assessment and Classes
On Site Group Homework Help After School
Summer Camps & Classes
Thank you for your time in reading this letter and reviewing our services. We at the AAC know that we can be a strong partner with all of the Schools in the Eugene and Springfield area. If you would like further information or would like a presentation at a PTO or staff meeting, we would be happy to present our services in person.
Sincerely,
Owners: Michael Floretta, Clint Larson, and Mike Angelastro
Academic Achievement Center
435 Lincoln St
Eugene, OR 97401
---
Opportunities at The Little French School
The Little French School is a private, non-profit program that offers French immersion education for students in preschool, pre-k and kindergarten, as well as after-school care. One opening remains in pre-k (for students ~4 years old as of this month) for this year, and there are also a couple of openings in part-time kindergarten for students enrolled at Charlemagne on Tuesdays and Thursdays (interested in kindergarten extension/wrap-around care at LFS M/W/F).
LFS offers small class sizes with personalized attention, flexible scheduling, diverse, engaging curricula, and bus transportation to/from Charlemagne! Enrolling in LFS programs gives your child a chance to build their French, academic and social skills in preparation for kindergarten, 1st grade or grades beyond at Charlemagne.
To learn more, visit littlefrenchschool.org or call 541-345-3818. An enrollment special is in effect for these last-minute enrollments (we'll waive the $50 application fee), and some scholarships may be available as well!
The Little French School is also seeking a French-speaking assistant teacher to join our team in the afternoons! If you speak French and have experience working with young children, please visit
http://littlefrenchschool.org/employment
to learn more.
---